Thanks for giving a hoot about us! Please let us know how we can put Hemp seed foods to work for you and your community. Contact Jeremy Koosed ajkoosed@gmail.com  and please come on down to our Bakery depot inside Ms Julie's Kitchen, 1809 S. Main St in Akron's Firestone park neighborhood!
How We Started
Plant Kingdom started in late 2008 when baker Jeremy Koosed began making Goo balls for friends. That was our first Hemp seed goodie. With concern for agricultural and health issues on the rise, an under-utilized plant protein like Hemp is clearly part of the solution. We have so much to gain from awesome plant foods, but without access-initiatives and health information, the benefits won't be realized. It's our hope that increased access to vegan & Hemp foods will advance collective well-being and agricultural progress
Our Kitchen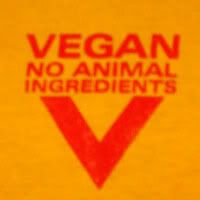 Our nourishing goods are produced in two spots. Goo balls, scones & cookies are made with love at our bakery in Akron, inside Ms Julie's kitchen. On Cleveland's east side along Mayfield rd in Lyndhurst, our energy bars are mixed in small batches and dehydrated. The temperature doesn't exceed 135° at this dehydration kitchen. Dehydration is a great preservation method, giving our bars a shelf life of around two months without being refrigerated. Low temperature production method also preserves thevalue of the good Omega-fats in the seeds.
All Plant Kingdom products are Dairy-free/VEGAN and we love providing gluten free & peanut free options.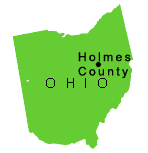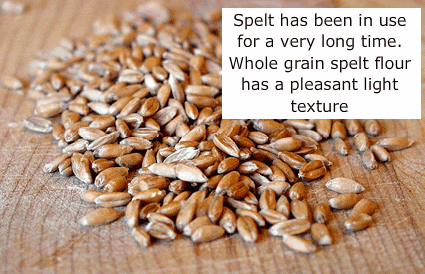 Unless it's a gluten-free item, we'll use LOCAL Certified Organic Spelt & Oats from Stutzman's in Holmes County, OH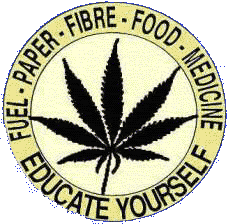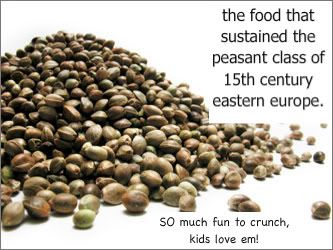 Nutty Hemp seeds are the primary reason Plant Kingdom goods are life-sustaining & nutritionally valuable. But we're constantly reminding people: NO this will not get you high; NO you're not going to fail a drug test. Hemp seeds come from the non-drug Industrial hemp crop - the same variety of Cannabis grown for fiber. Hemp is a tall, woody stalk. It's genetically distinct from marijuana and visibly different as well. There's no turning one into the other.
While hemp has no drug value, it does provide essential nuntrients in adequate density and proportion that match our dietary needs. It's a complete protein source that's easy to digest. Hemp allergies are very rare. There's also omega 3's and other good fats we need for healthy cardiovascular and brain functioning. Flax seed and fish are also sources for omega 3 fatty acids but most people will agree hemp oil has an the edge over flax oil when it comes to taste and carries none of the pollutants concentrated in fish fat. Hemp seed oil is a wonderfully useful ingredient for healthy dressings and sauces!
If it sounds like Plant Kingdom is on a mission, it's true. A steadfast supporter of responsible agricultural practices, owner Jeremy Koosed knows our era demands action. Natural resources that support life are being wasted. We need a life-affirming, energy efficient agriculture system that provides whole foods directly to people. When folks find out that 80% of Ohio agricultural products are processed into corn and soy derivatives or fed to animals, the land & energy use doesn't seem logical. Industrial scale mono-cropping and factory farms are a primary cause of Greenhouse gas emissions and biodiversity-loss. Whatever your tastes, making the most of plant protein sources like seeds, beans, nuts, and whole grains can make a big dent in restoring the integrity of our agricultural sector while creating broader opportunities for family farms.
Hemp Nutrition Information:
This Table shows Hemp seed oil as an ideal & balanced source of Omega's (Polyunsaturated fats) for everyday use. The breakdown of fats in Hempseed is uniquely aligned with our requirments for healthy-fat intake which the World Health Organization sites as 1 part Omega-3 for every 3-4 parts Omega-6.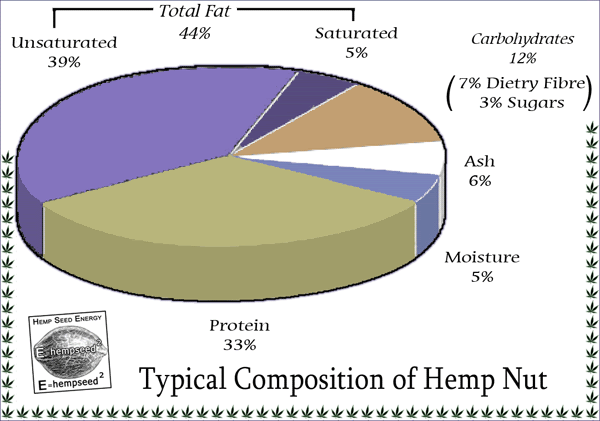 Shelled Hempseed
(used in our bars is super-high in protein!)
Eating Hemp seed foods will not cause failed drug tests. www.testpledge.com was established by the Hemp industry to put those concerns to rest. Independent lab tests of Canadian whole toasted Hemp seeds showed they contain less than 1 part-per-million THC. That's nowhere near a threshold detectable by drug tests.